Welcome to Sudoku Exchange
This video intro will take you through the features of the site and includes a demonstration of solving a Sudoku puzzle using the site's web app: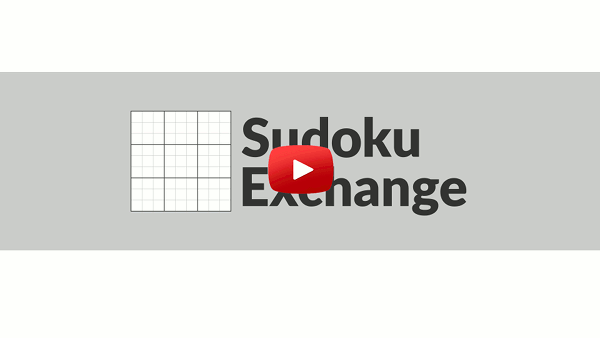 What's this site about?
This site was conceived as a BYO-Sudoku site. We provide an excellent web app that you can use to solve Sudoku puzzles — you bring the puzzles.
But most importantly, you can use this site to share Sudoku puzzles. Once you've entered a puzzle, you can share a link to that puzzle so your friends and family can enjoy it too (and perhaps compete to beat your time).
Some time after the initial launch, the site also began offering a selection of classic Sudoku puzzles from our puzzle bank.
Loading puzzles via bookmarklets
If you're solving a puzzle on another site and are missing the features of this site's web app, you might like to open the same puzzle here. The bookmarklets page explains how.
Is that all?
That's all for now. There are all sorts of things that may be added over time, but it's a hobby project so don't hold your breath. To put that another way, if you like how it is now you can be confident it's not going to change too much.